3 Types of Kitchens That Are Perfect for Shaker Style Cabinets
Style is important, but timeless style is even more important. Timeless kitchen design means you won't be spending days and months of your life learning kitchen remodeling tips again anytime soon because your remodel will last for decades. Does this concept sound attractive? Then think installing Shaker style cabinets in your upcoming kitchen remodel. What's more, with trusted cabinet remodeling experts, it can be built in a variety of ways and precisely tailored to your needs.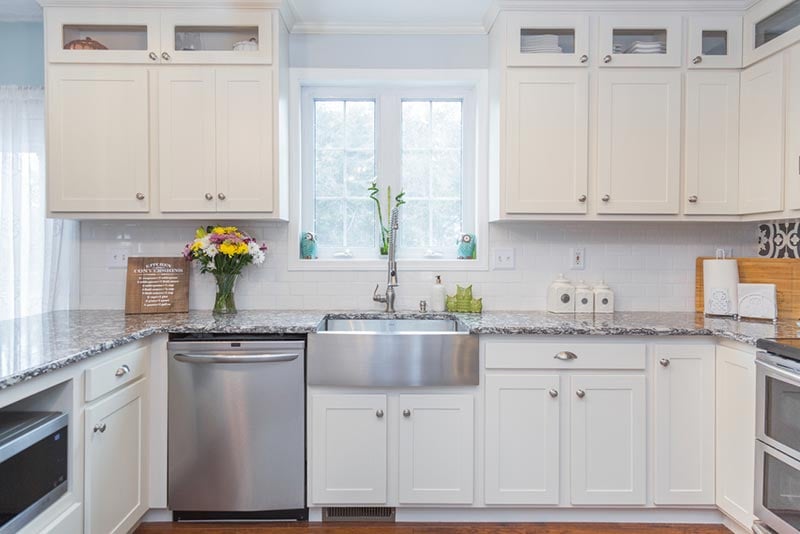 What style of kitchen goes best with Shaker cabinets?
Durable and timeless shaker style cabinets were originally built by the Shaker religious community (not to be confused with the other Quaker community) predominantly in the 19th century. The guiding principles of the Shaker religion included simplicity, usefulness, and honesty. Aspects of the simplicity and usefulness of these principles were evident in handcrafted wooden furniture, which ranged from cabinets and chests of drawers to beds, tables and the famous ladder chairs.
Shaker cabinet doors have a frame-and-panel profile, also known as rail-and-frame construction in the woodworking world. Design enthusiasts are enjoying a return to simplicity, so to speak, and this is one of the reasons why Shaker-style cabinet doors are so popular in every design circle. from cozy, traditional cuisines to modern, minimalist spaces.
1. Modern kitchens
The modern kitchen designer appreciates Shaker style cabinets for their cleanliness and conciseness. Doors can be left plain or personalized with cabinet fittings, depending on the preferences of homeowners. While finished wood lends warmth to modern kitchens, Shaker cabinets look just as inviting, finished in black, white, grey, navy blue and more. If you like modern look cabinets that boast beautiful dark wood grainsask for samples of Shaker cabinet doors in ash or walnut.
2. Transitional kitchens
transitional kitchen Designers often choose Shaker style cabinets because they help create a "transition" between traditional and modern kitchen elements. While Shaker enthusiasts may balk at any changes made to this traditionally clean cabinetry style, contemporary Shaker cabinets can also be made with slightly bevelled edges. This is a very small difference in design, but this little extra decoration will also help your kitchen not slip into modern design category.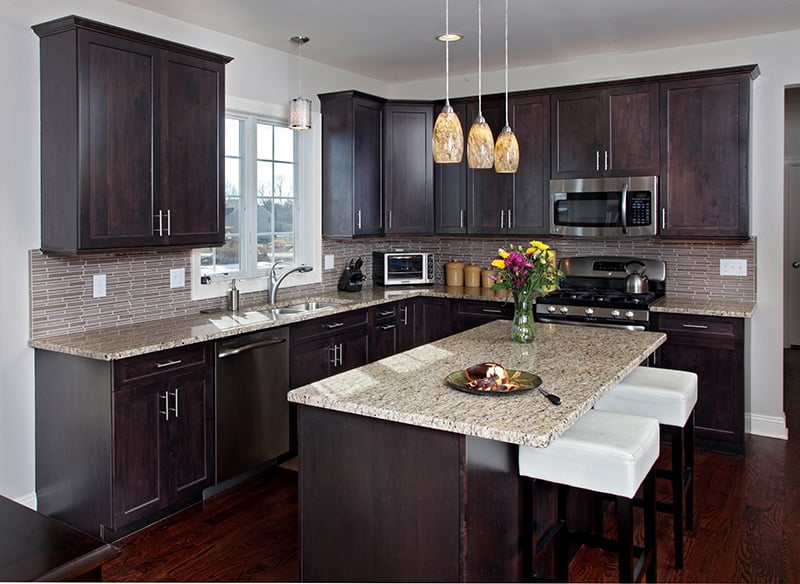 3. Traditional cuisines
Even traditional kitchens can benefit from this clean design style. This bevelled edge will help maintain a traditional look, as will a lighter wood finish or wood grain paint color. country kitchen in a country house palette, especially aged cabinet glaze. Choosing antique or eclectic drawer and door hardware will also help give your cabinets a traditional look.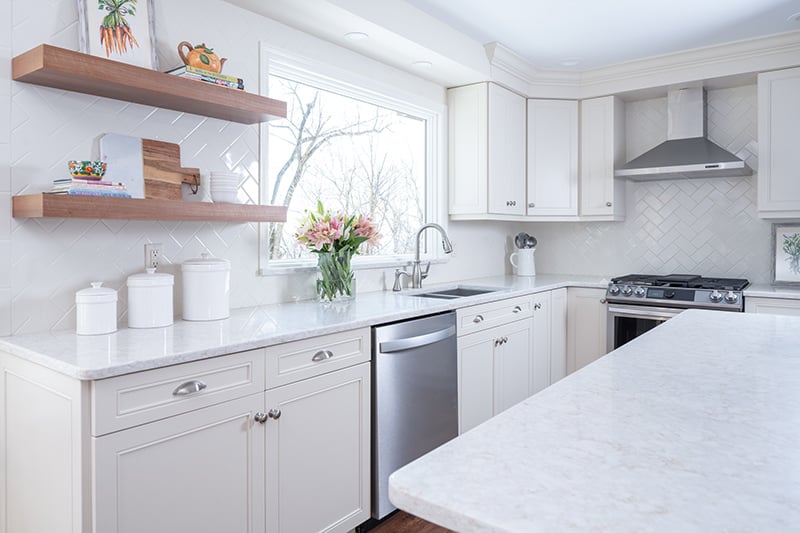 Are shaker cabinets cost effective?
I bet the shakers were humble and you can be too. If you find that solid wood furniture is out of your price range, look into repairing your cabinets with laminate doors like our Shaker-style Prestige Statesman. You can then choose from over a dozen laminate door finishes that look just like wood. You'll save thousands of dollars, get the look you want, and significantly reduce maintenance requirements.