Custom Kitchen Features — Details Make the Difference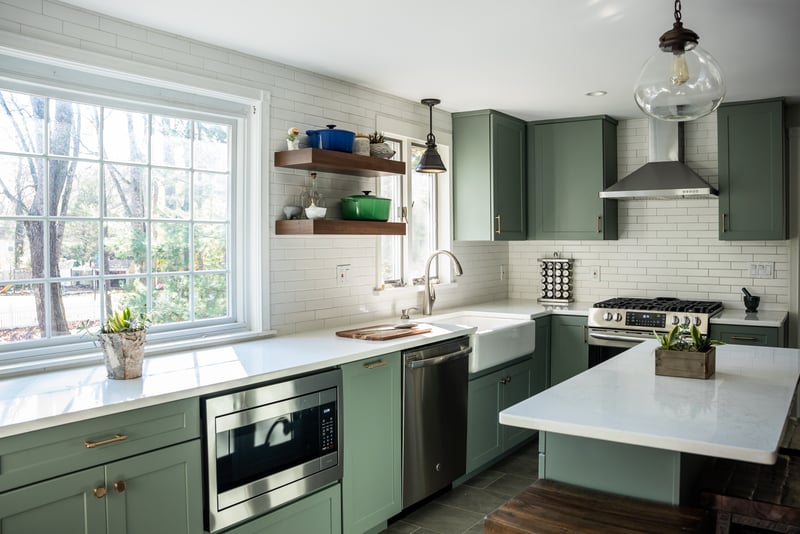 When you're thinking about upgrading your kitchen or contemplating a complete refurbishment of the most-used room in your home, a quick checklist will likely include custom cabinetry, floors, appliances, and countertops.
However, before you get too far into planning, pause to also think about how to make your kitchen yours. There are ways to incorporate your unique lifestyle and design tastes into your kitchen, and they are worth the time and money because personalized items almost always make your new kitchen your favorite room to visit.
We have prepared several examples where Small changes have been made, but there have been big changes.
How can I change my kitchen with custom functions?
If you want to change the look of your kitchen by focusing on details that many homeowners forget during the reconstruction of the place for cooking, here are some great examples:
1. Creative approach to cabinet design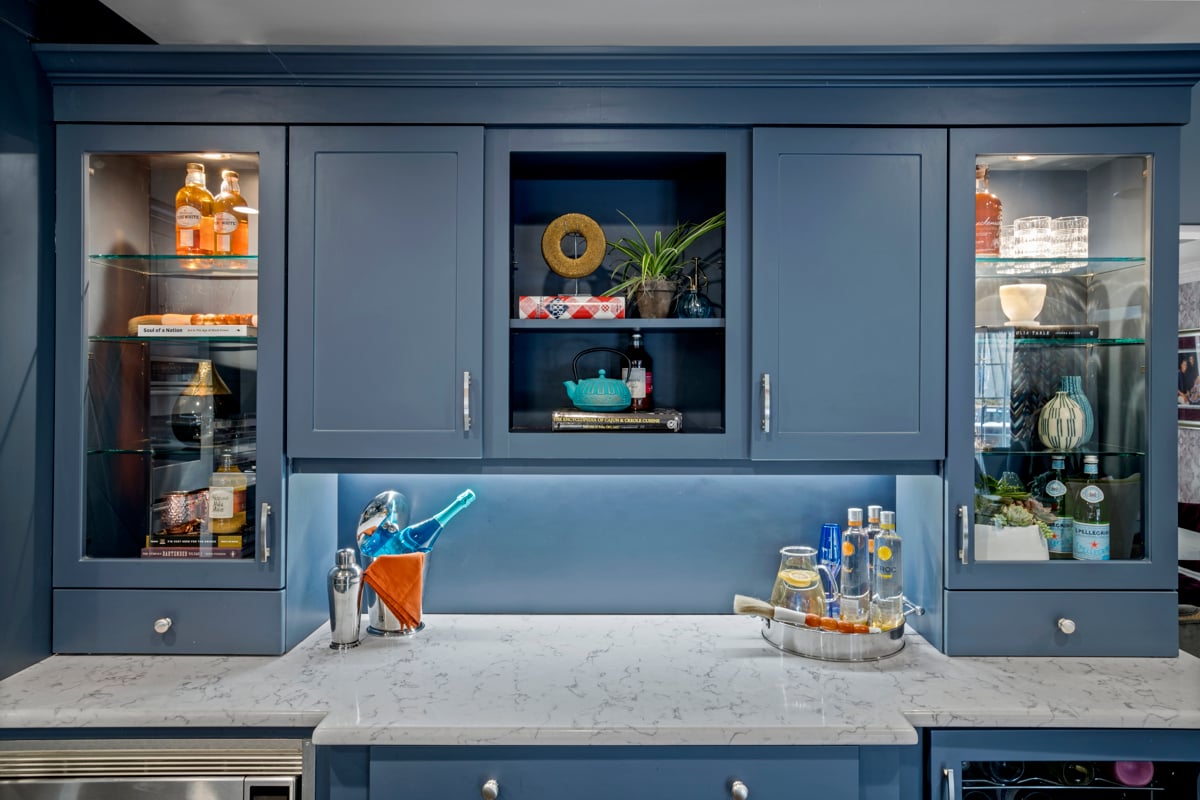 Instead of hiding everything behind solid cabinet fronts, try glass cabinet doors so you can show off your favorite dishes or decor. Maybe you have a collection of glassware that suits your personal tastes and is perfect for lighting up behind glass cabinet doors.
The glass kitchen cabinets upstairs combined with the solid bottom cabinet doors create a beautiful contrast that can be achieved with one of the many efficient door styles. You can even choose two-tone cabinets with cladding for added distinction and to break up a monochromatic feel that might not be your style.
Imported glass, lead glass and textured glass offer a variety of options from contemporary to traditional. If you have a unique or specific idea, consider custom glass cabinets.
2. Combine form and function with open shelves

Standard wall cabinets above the kitchen counter don't have to be an automatic choice. Open shelves above countertops and cooking areas have benefits beyond just looking great. Glassware and utensils used daily can be quickly accessed and accessed without the extra step of opening one of those custom kitchen cabinet doors. It may seem like a small step, but in today's busy world, you can appreciate a few extra seconds every time you reach for plates and bowls.
Also read: A Quick Glimpse Into the Future of Kitchens
But open shelves serve more than just utilitarian purposes. They can also be used to showcase artistic and decorative accents in the form of one or two valuable collectibles, framed black and white photographs, your inherited family cookbooks, or small whimsical sculptures and pottery. The shelves themselves can be considered an artistic element in the overall design of the kitchen. You can keep it simple and streamlined or get creative with a variety of finishes including glossy, industrial or perhaps a unique color to make your new kitchen truly look like yours.
3. Choose Smart Storage Solutions

Modern and convenient closet storage solutions also create unique features in your kitchen that will also help you stay organized! Think cookware and cutlery organizers, drawers, drawer pin systems, K-Cup tray inserts, Lazy Susans, pull-out trays, and soft close trash cans. Don't underestimate how the power of a high-performance kitchen can positively impact the quality of your daily life.
4. Suitable wine storage options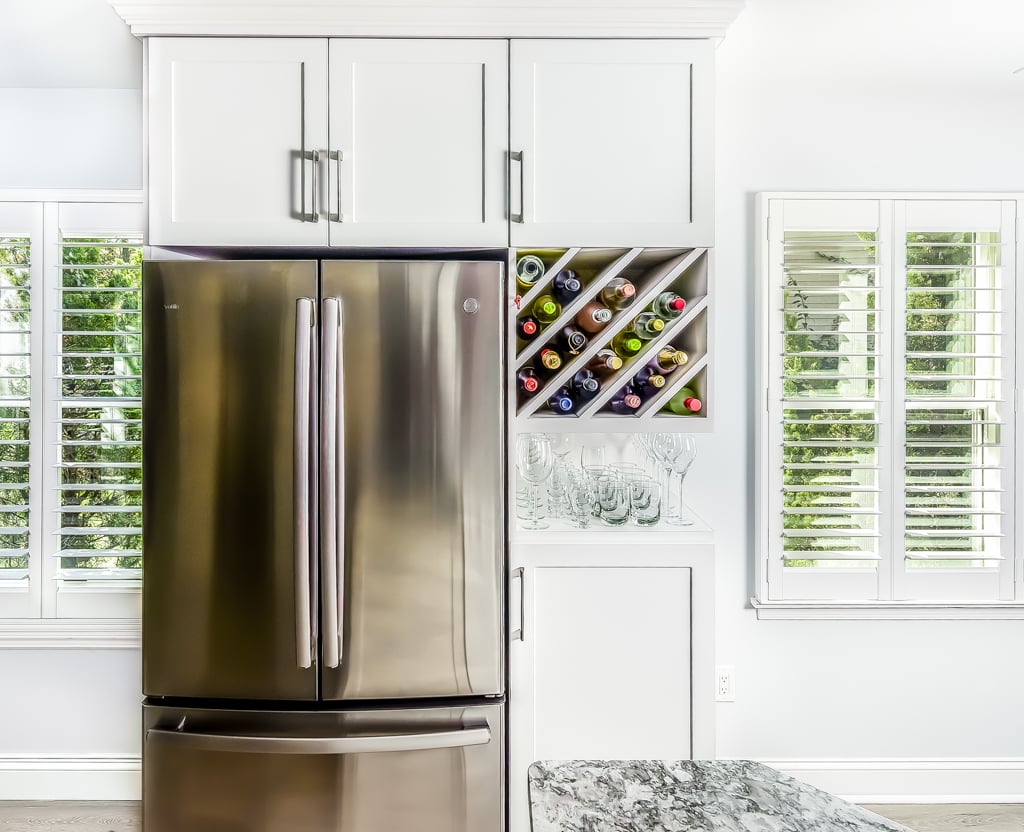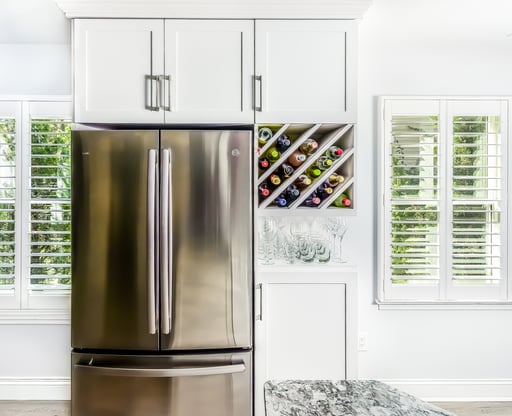 Whether you are a connoisseur or an avid enthusiast, wine storage might be something you would like to include in your kitchen for dinner parties and family get-togethers. There are many ways to effectively store wine in your new kitchen, and it all depends on your personal preferences.