How much should I spend on my kitchen renovation?
Is it time to update your kitchen? In this case, you might be wondering how much your repair will cost. To make it easier for you, we will discuss some of the factors that affect the price of your dream kitchen with an experienced kitchen contractor. We will give you some examples of what this entails so you can determine the average cost of your kitchen project. Let's dive right in!
What costs the most when renovating a kitchen?
Q: How much should I spend on a kitchen renovation?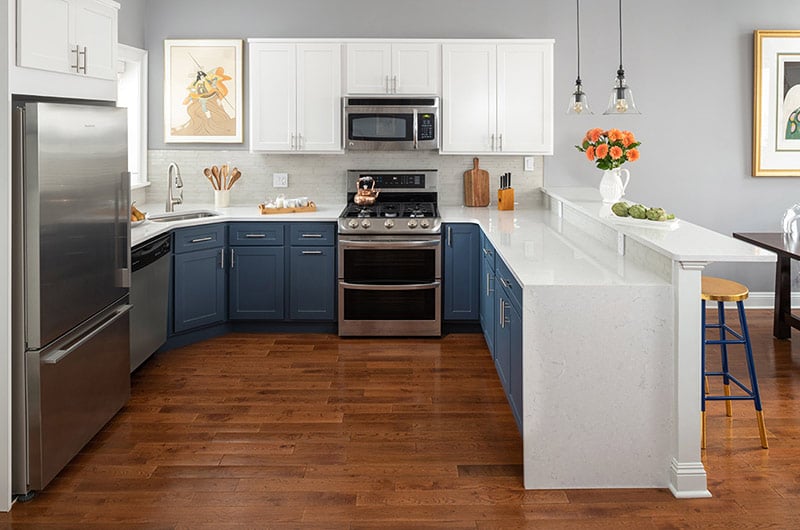 A: That's a great question. And, as you probably guessed, the simplest answer is it depends. To arrive at the right budget and maximum value for your kitchen project, you need to think about the following questions:
How long do you plan to live there?
How well does the kitchen work now? Do you need to change the floor plan?
Are you worried about whether your kitchen looks good (or bad), how it functions?
How do you plan to finance the renovation?
What is your repair timeline?
What are other properties doing in your area?
Conclusion: everyone has a budget. It is important to decide where to go broke and where to save.
Step #1: Start with parsing
The best way to determine your ideal solution is to think about each component individually and then think about them as a whole. The main components of any kitchen are: furniture, countertops, flooring, tiles and appliances.
Cabinets play a crucial role in any good kitchen design as well as its structural foundation, making it one of the most important investments.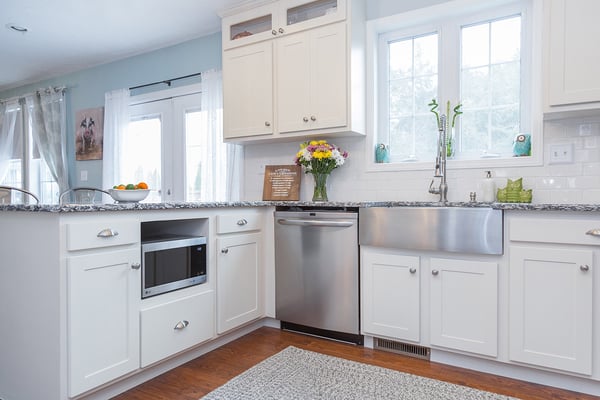 There are various options when it comes to cabinetry and renovation decisions that will affect the cost. Here are some questions to ask:
You need additional storage or modifications make your kitchen more functional?
Are your existing cabinets durable and do you plan to keep this layout?
Do you prefer a full plywood cabinet, or do you agree with pressed composite wood?
If pressed wood is okay, how important is it to understand its design and have a good warranty?
Could you consider PTA cabinets do you work a little?
Countertops can also greatly improve your investment.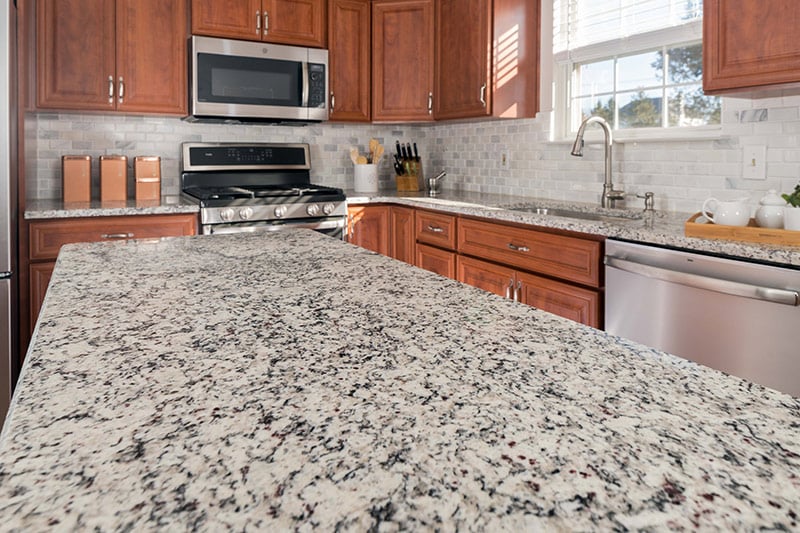 You need easy-to-clean and heat-resistant counters, such as high quality quartz?
Are you a little more careful and love the look modern engineered laminates can give you? Very similar to natural stone and wood, right down to the texture.
What style/color do you want? Natural stone like granite will have more variations, often being less expensive than quartz, but also requires sealing and maintenance, which you don't have to worry about with quartz surfaces.
The floor is often in good condition and can be reused. But first, a few more questions need to be answered: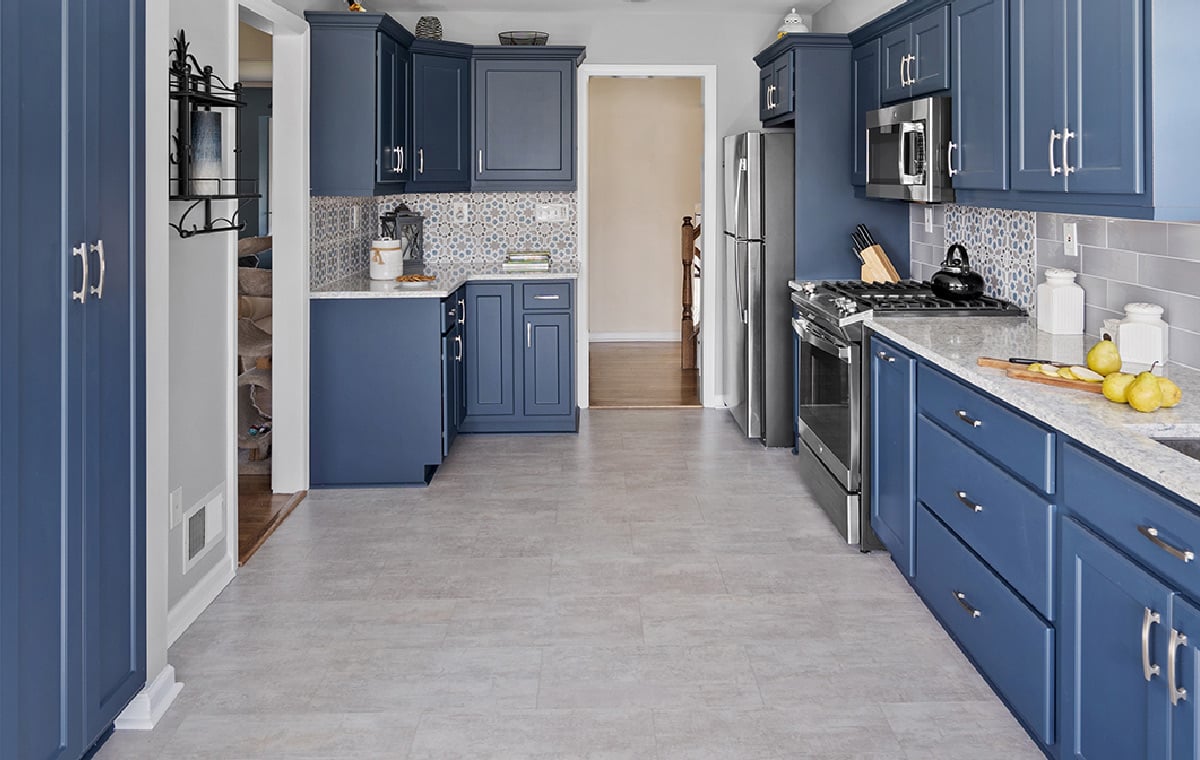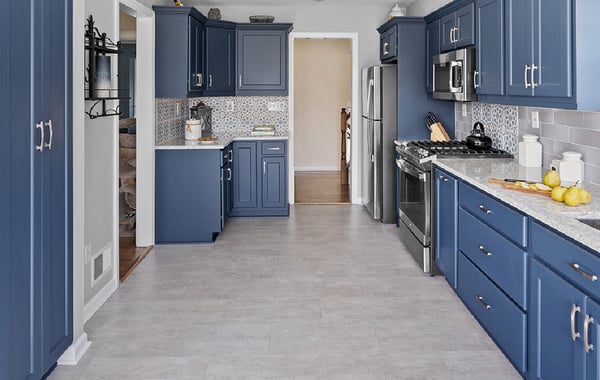 If not, it's probably best to just replace what you have or install floating floor over it. Many homeowners use LVP flooring because it is easy to install, easy to clean and generally more economical.
A tile or laminate backsplash can be a great place to save money.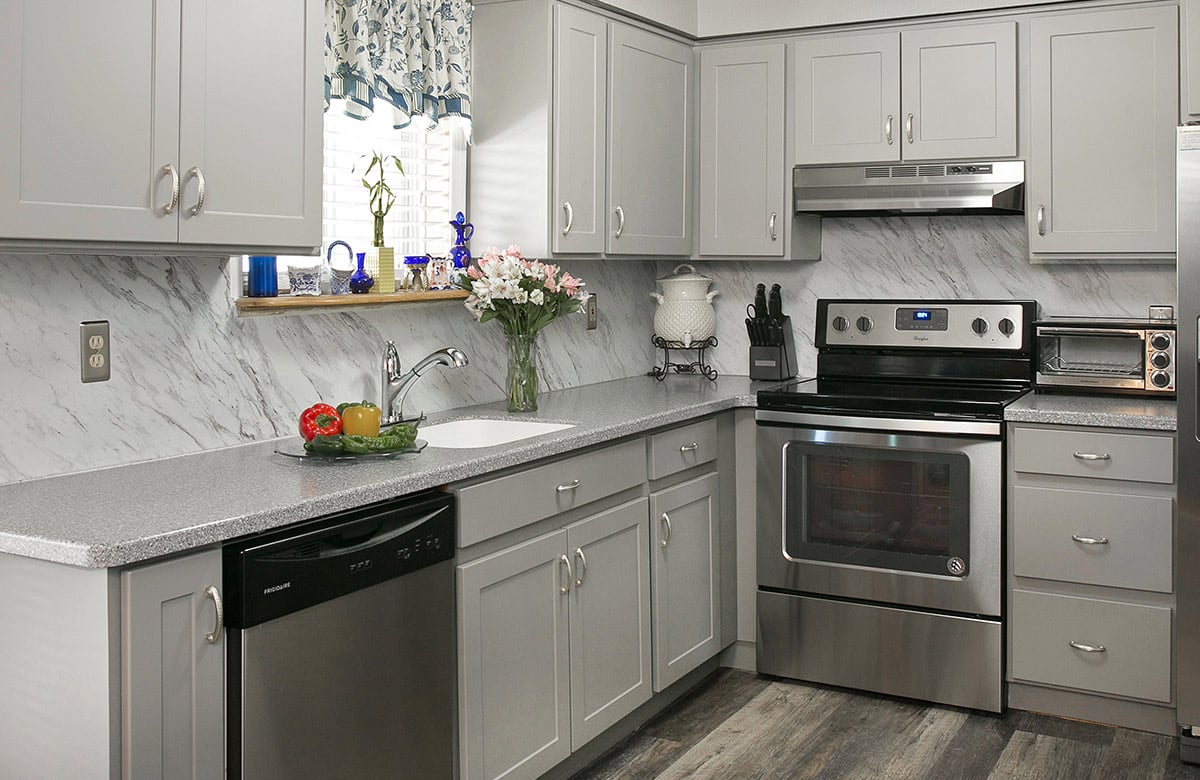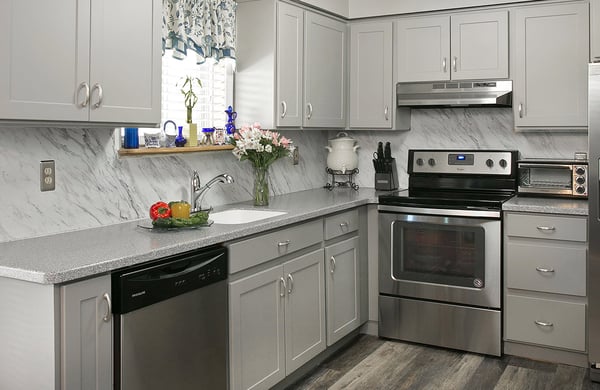 Everything can't be the center of attention, and many clients use tile as a way to bring design elements together. subway tile is classic, versatile and quite budget. If you want something a little unique, just use a different size, grout color, or subway tile pattern. None of these changes will add much to the end result, but they will all improve the finished look of the kitchen.
Step #2: work in stages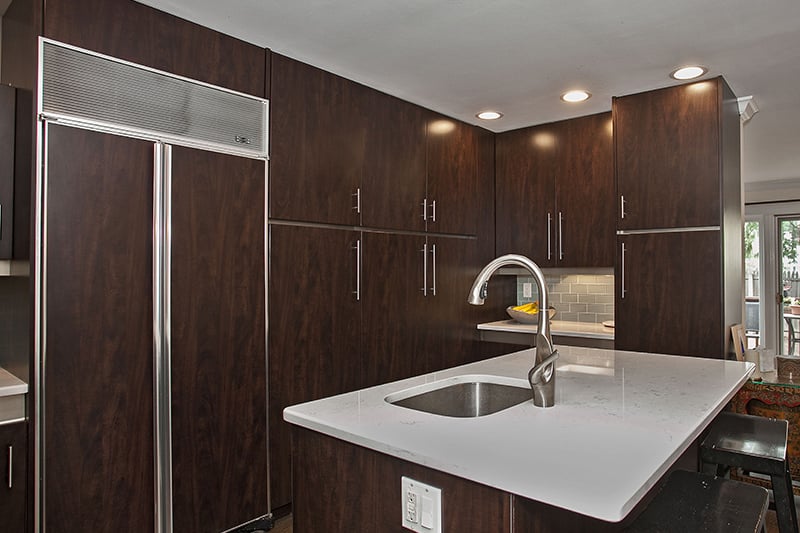 The cost of home appliances varies widely, but one thing you can do to keep your budget tight is to keep the placement of your home appliances the same. Moving a sink or gas stove can be expensive. Adding a false panel can serve as an alternative to moving household appliances. However, with the exception of refrigerators, household appliances are usually the same size. So you can always wait with device updates as the second phase of your project.
Also read: How to Save Money On Your Kitchen Remodeling Project
Are you ready to take on any aspect of your renovation yourself?
Are you confident in your ability to lay flooring or lay tiles? For some, these are fun projects, but for others, they just add stress. No matter how big or small your kitchen renovation is, it's important to know how you really feel about it. If you are in the second category, don't try to save here; you'll be grateful to have a professional take charge of the labeling to make sure it's done right.