How to Coordinate Your Kitchen with White Cabinets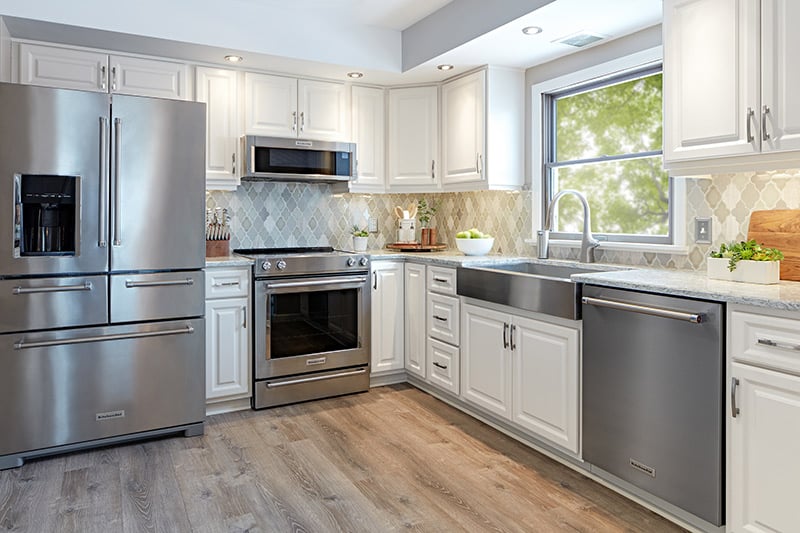 Bright and cheerful white furniture will bring sophistication to your new or remodeled kitchen project. Innovative designers love white in the kitchen as it allows creativity to take center stage. But how to combine white cabinets with other kitchen elements?
If you love the look of a white kitchen but don't like the sterile feeling it evokes, call in the professionals to repair your kitchen cabinet. The right combination of materials, light and texture can redecorate your kitchen with neutral tones into a warm and cozy space – and these experts can show you how.
Why Choose White Kitchen Cabinets?
The pros of white kitchen cabinets are that they create a more open and airy feel in even the smallest spaces. Let's not forget the streamlined and timeless look, no matter your style or trend preference. White furniture can be a solid, polished anchor in small and large kitchen spaces when paired with the perfect countertop, backsplash and flooring. This beautiful blue Delft tableware collection can be a highlight when surrounded by white. Plus mirror or elegant cabinet with glass front provides additional depth and reflection.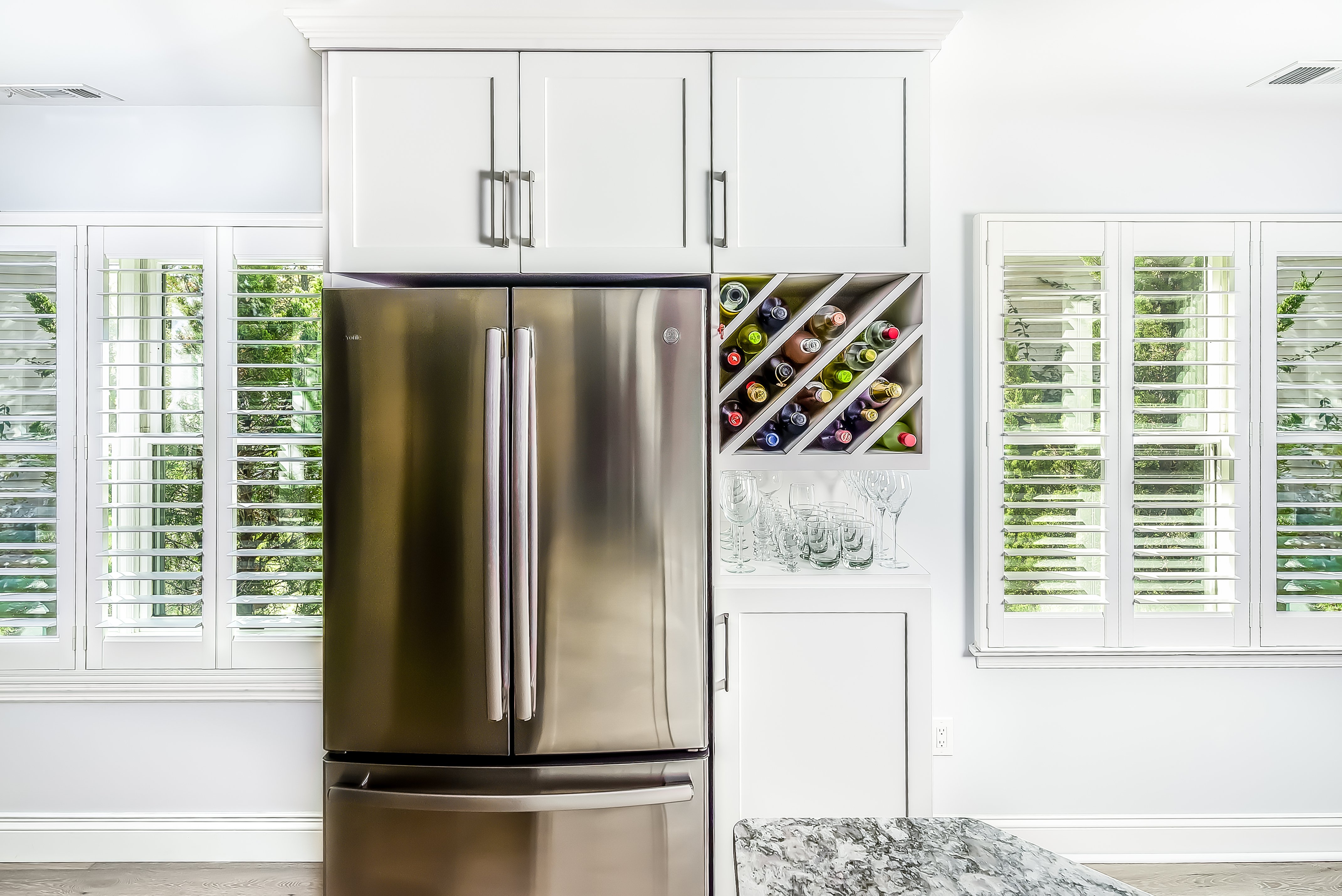 PHOTO CREDIT: PhotoSynthesis Photography, 2019
Of course, when it comes to a white kitchen, there are a few downsides to consider as well. For example, a whitewashed kitchen can feel cold, austere, or just plain uninviting—and that's a great reason to hire a certified kitchen design consultant!
Must read: How to Choose The Best Kitchen Countertops | Kitchen Countertop Installers Bergen County
Be sure to consider your lifestyle in the design process. For example, white furniture may not be the best choice for the home cook who doesn't like to worry about keeping whites clean, but rather focuses on the pleasure of culinary creativity. Over time, spills, drips, or accidental splashes of cola, tomato sauce, or yellow mustard can stain or discolor white furniture.

How to harmonize the kitchen with white cabinets?
However, there are plenty of reasons to find out if white furniture could be part of your future kitchen remodeling ideas and plans. Here are a few design details to consider from Kitchen Magic Design Consultants.
Decide if your new kitchen will be contemporary, transitional, rustic or traditional. All of these design styles work well with white furniture.
Choose simple white or distressed white doors and drawer styles to make it easy to transition from one style to another in the future.
Get your palette Will your furniture be true white, soft white, frosty white, or antique white? Your design consultant can help you choose the best combination for your space.
Is custom cabinetry the right solution for you? Non-standard furniture maximize space and storage even in hard to reach places. Or is cabinet refinishing the best solution for your project?
Will your white furniture be accentuated by a bright or contrasting countertop? Or is your design plan based on subtle variations? Quartz countertops offer a wide range of options, including dark and light veining for textural interest.
Add bright colors. Paint an accent wall add the right accessories, lighting, equipment or utensils in a similar palette. There is no limit to the possibilities, in addition, you can easily change the look at any time.
Pair warm wood or woodgrain flooring with white furniture to create a beautiful and comfortable ambiance. Or make a chic and sophisticated dark dramatic floor. Or add a warm texture.