Matching your Countertops, Cabinets, and Flooring
A kitchen remodel is an exciting time that gives many homeowners the opportunity to not only redesign one of the most used spaces in their home, but also rethink their own style. We always recommend working with professionals to learn about current products, materials and of course kitchen design.
But when you have samples in front of you, visualizing how each element will eventually fit together to create your future kitchen can be a daunting task. That's why we share tips from our kitchen countertop assemblers in Bergen County and the region on how to choose countertops, cabinets and floors – the three main focuses of any kitchen.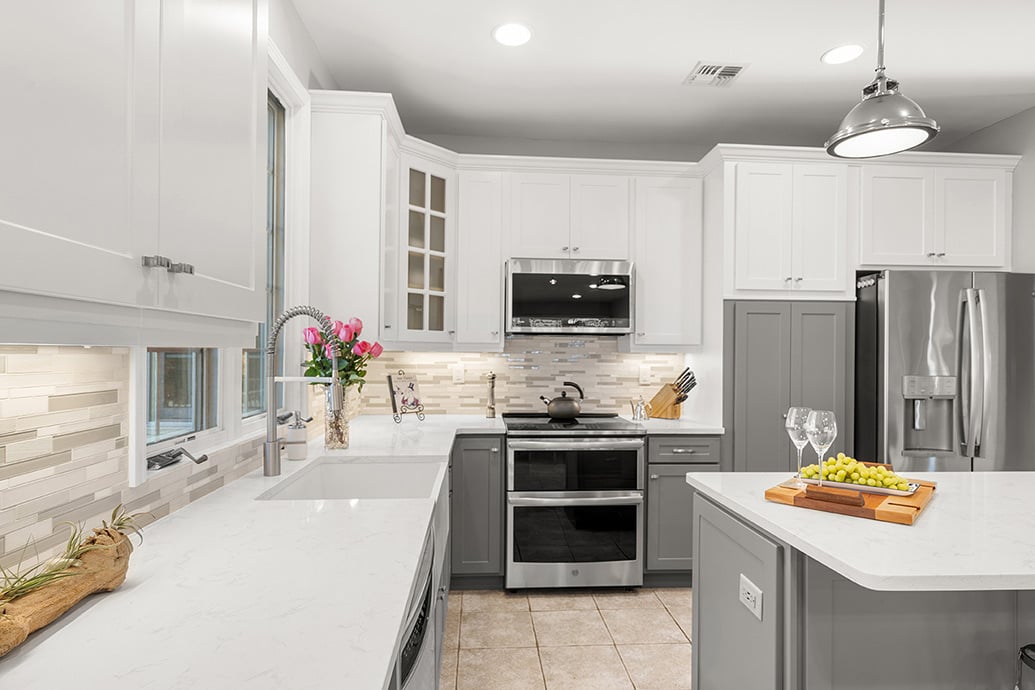 How to coordinate countertops with cabinets and floors?
The key to creating a kitchen that can keep up with ever-changing trends is a simple design. When working in a space that is used so much every day, such as the kitchen, you may need to change the accents and decorations depending on the season or mood. Choosing simple countertops, cabinets and flooring will save you time and money, as well as providing the added flexibility to personalize your style.
Step #1: Choose a Color Palette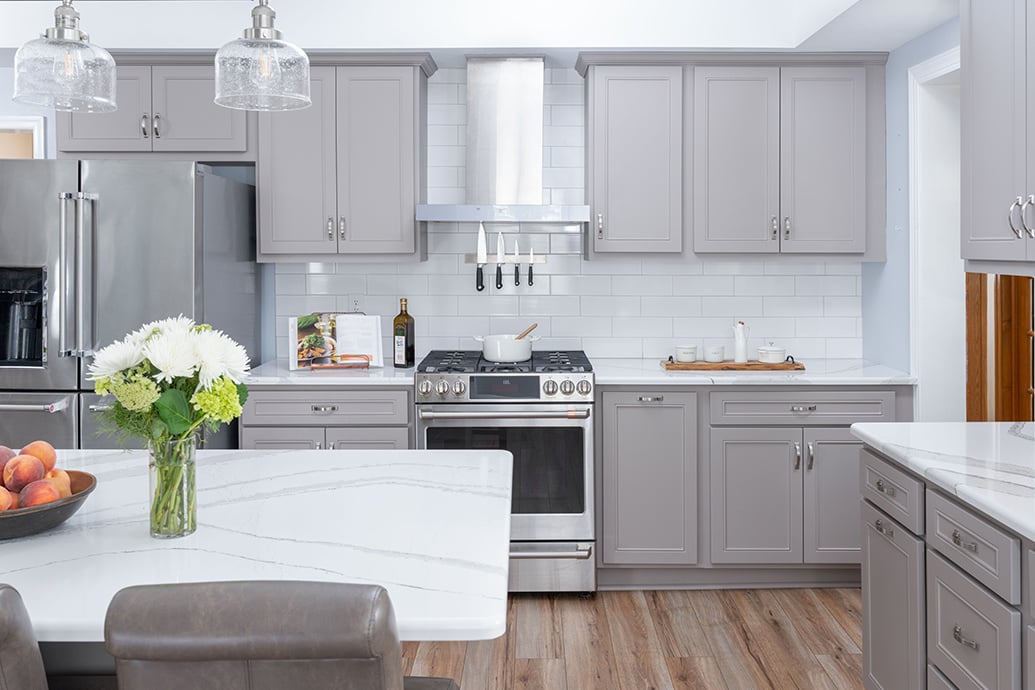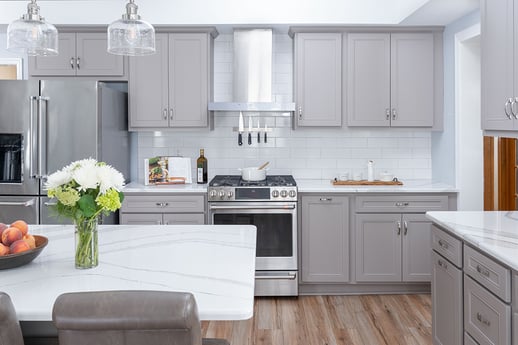 Before you sit down with a consultant and look at the samples, take the time to determine what overall color scheme you want for your new kitchen. Our design experts recommend keeping things simple by choosing one primary color and two complementary accent colors. The above shows an example of an eternal combination using exquisite Cambria® quartz countertops both in the Swan Bridge around the perimeter and in Paris on the island, maintenance free Wardrobes Prestige Kershaw Satin White and medium to dark flooring.

Step #2: Choose the Right Countertop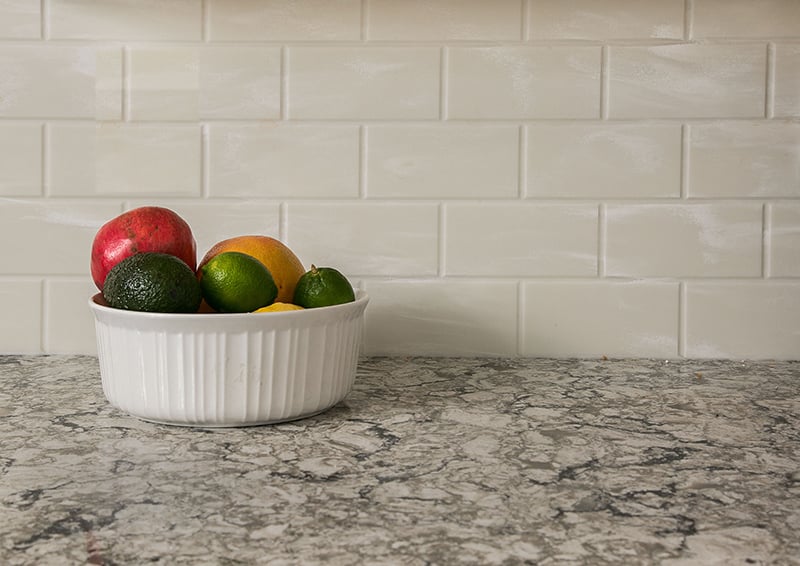 Then choose your kitchen cabinet style along with countertop material matching it works for your lifestyle as well as your personal style. Depending on the material you choose for your countertop, there can be natural color variations and patterns, meaning it will be much easier to match your cabinets and floors to the countertop, rather than the other way around. Our kitchen design experts will have all the samples to help you through the process of coordinating your cabinets and countertops with other products such as flooring, backsplashes and accessories.
See also: The Best Ways to Use Glass-Front Cabinets in a Kitchen Design
Step #3: Complete the look with accents and accessories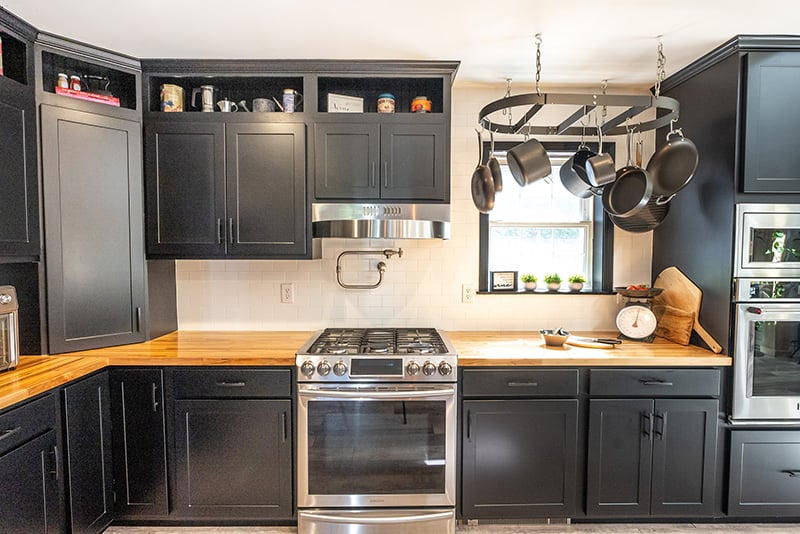 Speaking of kitchen accessories, choosing the perfect accents for your space should be your last step. Bold colors work well for walls, decorative items, and small kitchen appliances. Metallic finishes can be used to highlight and brighten up your space, especially if your countertop is already in shades of gold or silver.
In our example, this is a matte Desert Grey. subway tile apron complements the color of the wall, subtly emphasizing the splashes of bright blue and shimmering gray on the countertop. Satin nickel doorknobs and cup handles Complete this modern look by adding smooth, clean lines and a touch of country house charm.
Want to see more? Here are a few others inspiring kitchen renovation: