The Latest Kitchen Trend: Mixing Metal Finishes
If you've decided to update your kitchen but don't know where to start, you're not alone! It doesn't matter what style or taste you have, mixing metals in your kitchen design can help create a uniquely gorgeous, updated look for any kitchen.
If you're thinking about remodeling your kitchen, be sure to seek the advice of professional kitchen remodeling contractors as their experience will provide you with valuable tips on how to elevate the busiest and most used room in your home.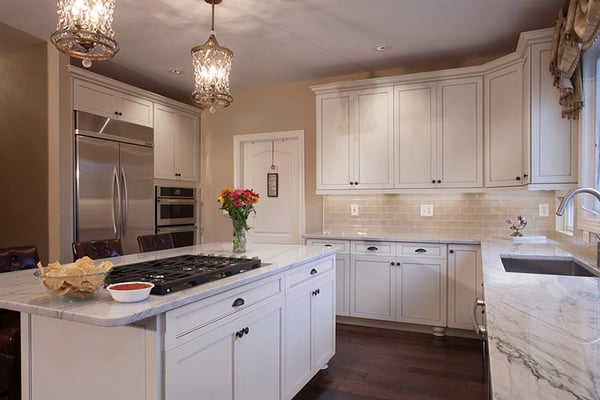 Can metal finishes be mixed in the kitchen?
While the thought of mixing different finishes can be a bit intimidating, it certainly doesn't have to be! That's why mixing metals in the kitchen isn't just okay – it's cool!
1. Elegant patina look
Kitchens of yesteryear were charming and eclectic, with a hearty mix of pieces that created a natural patina that created a warm, enveloping feel for all who entered this beloved space.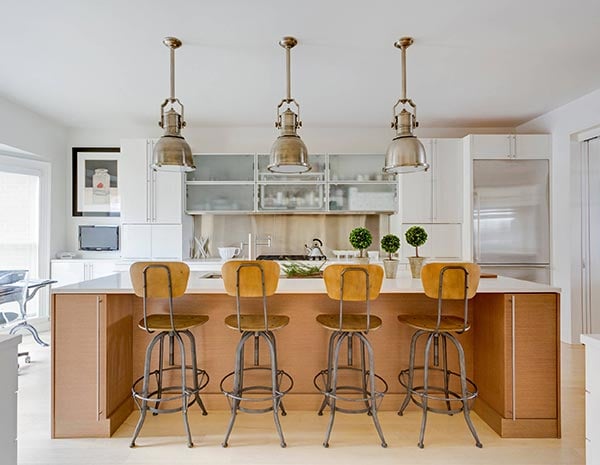 Mixing metals is the perfect choice for those who want recreate the modern version this long-lasting and beloved feeling for the center of your home. Stainless steel mixed with galvanized pipes and aged brass hardware can help create an aged look that blends seamlessly with your contemporary design.
2.

Layered texture and unique design
Mixing metals can help create texture and layers in modern and classic styles. By choosing different metals for your kitchen, you can create texture and layers that give distinctive appearance to your design. It also ensures that you don't limit your space to one genre and creates a sense of a collective space that took years to put together. By mixing warm and cold metals in your design, you can enjoy your newly renovated kitchen for years to come. without worrying about it going out of fashion in the near future!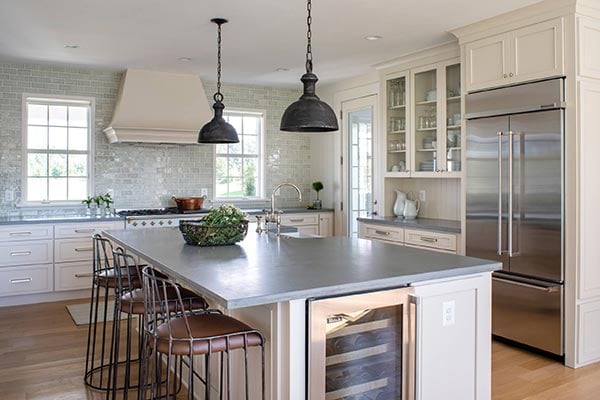 3.

Selecting a favorite piece
Creating a focal point in your design can help create a compelling appeal to your overall space. A stunning copper hood can be the centerpiece of your design. The addition of other mixed metals creates an eclectic warmth that pulls the whole look together in a gorgeous, unsuspecting way. Brass or bronze finishes are suitable for this.such as cabinet furniture, pendant lights and stainless steel appliances.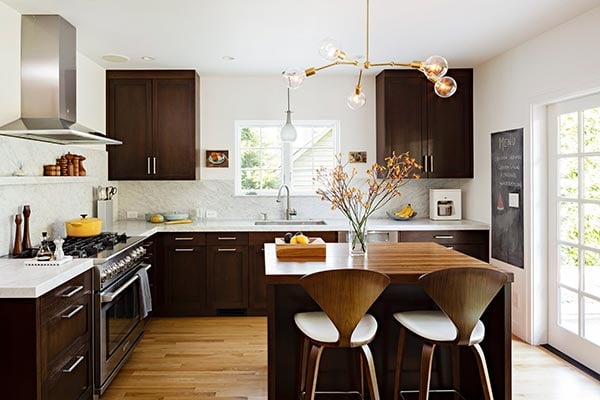 4.
Create your own modern farmhouse
Mixing metals goes beyond the historical or transition structures. You can also create a modern farmhouse look that mixes old and new, which we've found to be a popular style for many Bucks County homeowners. Create your own stunning space by mixing gleaming brass with vintage forged steel looks that complement each other perfectly in the overall design. Adding splashes of matte or satin finishes will help tie everything together and create a casual, layered modern look for your new farmhouse kitchen.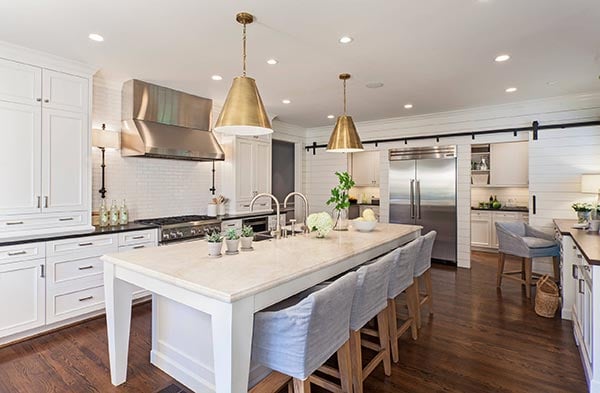 5.
Eternal attraction
Of course, no one wants to spend time and money renovating a kitchen – only to have it outdated in a few years. By creating a design that combines metals, wood and other materials, you can create the perfect look for a lifetime.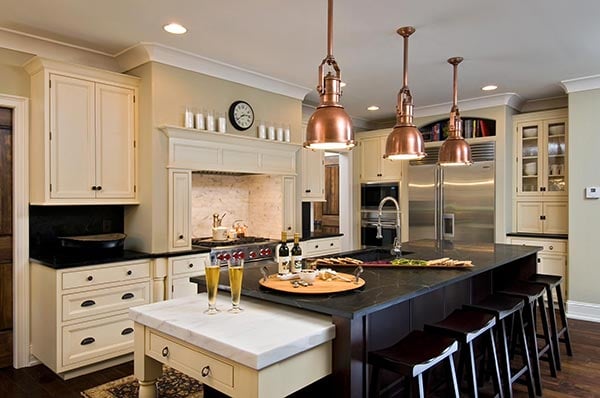 There are many ways create a timeless look for your kitchen. Create timeless texture by incorporating a dark metal finish with a single copper center piece to showcase the overall design. This can be done with oil bronze. found on equipment and faucets. Add more texture by adding other materials such as wood, brick and granite.
See also: The Essential Elements of Traditional Kitchen Design
6.
Impressive design
Whatever your style or taste, mixing metals in your kitchen design isn't just okay, it's awesome! From modern to majestic modern and everything in between, mixed metals are a great way to add charm, character, texture and warmth to any size space.