The Pros & Cons of DIY Cabinet Painting
Savvy homeowners are wisely considering kitchen remodeling categories where they can save a little here to spend more there. If you like the layout of your kitchen, the cabinet boxes are in good condition, and all you need is a little paint or touch up on the cabinet, you may decide not to hire a team of professionals to do the cabinet remodeling for you and enjoy all the money. which you can "save" with a do-it-yourself cabinet painting project.
However, before you get too excited, carefully weigh the pros and cons of such an undertaking.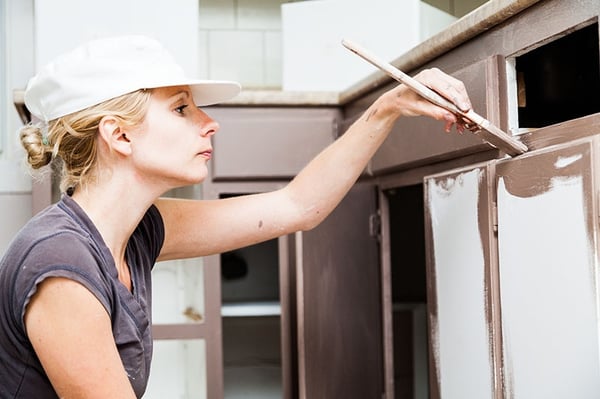 What are the risks and benefits of painting kitchen cabinets?
Cabinets tend to take up the most visible space in a kitchen, so the last thing you want is unprofessional painting, which at best doesn't look good, and at worst makes you waste all the time and energy you're just in. in any case spent on their professional repainting or refinishing.
Really take the time to weigh the pros and cons before diving into the DIY painting job, and – really – if you're a detail junkie and/or don't have a huge amount of time and patience – you're not a Candidate for this project!
Let's take a look at the advantages and disadvantages you can expect from painting your kitchen cabinets yourself and see if it's worth it:
Pros of DIY Kitchen Cabinet Painting
The biggest benefits:
Pros of DIY Kitchen Cabinet Painting
The biggest benefits:
You save a lot of money
Costs drop significantly when you paint your own cabinets, because guess where the bulk of the money goes when you paint them professionally? It's right-salary!
Repainting kitchen cabinets is incredibly time consuming due to removal/replacement of cabinet doors, drawers and hardware, taping, removing hinges, etc. The cost is typically in the four figures.
you can update something else
Of course, if you save money by repainting cabinets, you can spend more money elsewhere thanks to your well thought out budget for kitchen remodeling – and that's always a plus.
It's a quick fix with a big impact.
As mentioned above, the simple act of repainting cabinets gives your kitchen a significant visual boost immediately.
Cons of DIY kitchen cabinet painting
Some of the disadvantages include: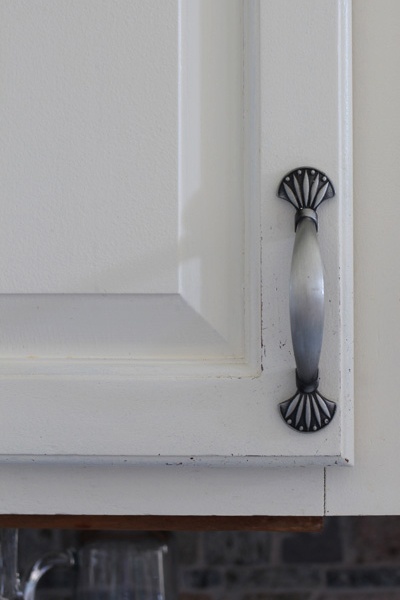 Not all cabinets can be repainted
Before you even consider repainting your own cabinets, make sure they can be repainted.
If the cabinet/doors are generally warped, chipped, or damaged, a fresh coat of paint will look better, but defects can become even more noticeable. Also, rustic and modern kitchen solutions for cabinets with a dramatic grain pattern, it may not be possible to paint if you want to completely hide the grain details.
It takes time and energy
It takes a long time to paint kitchen cabinets so that they look professional, streak-free and durable. You have to remove everything, mark everything, sand everything, prime everything, tape everything, paint everything, let everything dry completely, paint it again – and then you reverse the process to put everything back.
Are you really committed to this? Think before jumping.
Do you need an atomizer?
If you don't like the look of brush strokes (and the inevitable sticky brush hairs), you'll want a spray gun like the pros use. Unfortunately, this requires some know-how and dexterity to achieve durable, professional and aged cabinet appearance.
It will crack and crack and crack
The reality is that no matter how careful you are (here Some useful instructions for painting the cabinet with your own hands), homemade cabinet paint is never as durable as its professional counterpart. Your newly painted cabinet doors will crack, crack, and wear faster than they would otherwise.
Have you considered finding closet repair specialists near you?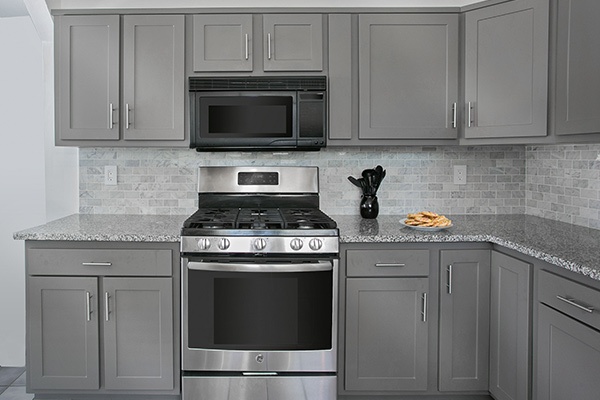 Did you know that you can upgrade a cabinet for half the cost of replacing it? Refinishing may cost more than do-it-yourself repainting, but it's only half the cost of replacing your cabinets and provides durable, long lasting results that should be backed by a warranty. Cabinet cladding, also known as cabinet sanding. offers many of the benefits of cabinet painting, with far fewer of the downsides.