4 Smart Ways to Make White Cabinets Work
All-white kitchens are a wise design choice. They are not only out of timeWith options for every style, whether modern, transitional, or traditional, white kitchens create the perfect canvas for colorful and patterned decor that you can fun change with the season, the holidays, or ever-changing kitchen design trends.
However, without the proper design to keep it warm, white can seem pretty sterile. Luckily, you can enhance the beauty of white cabinets in many easy ways. make a neutral kitchen look amazing.Enlist the help of Lehigh Valley's experienced cabinetry remodeling contractors and take your kitchen design to a whole new level.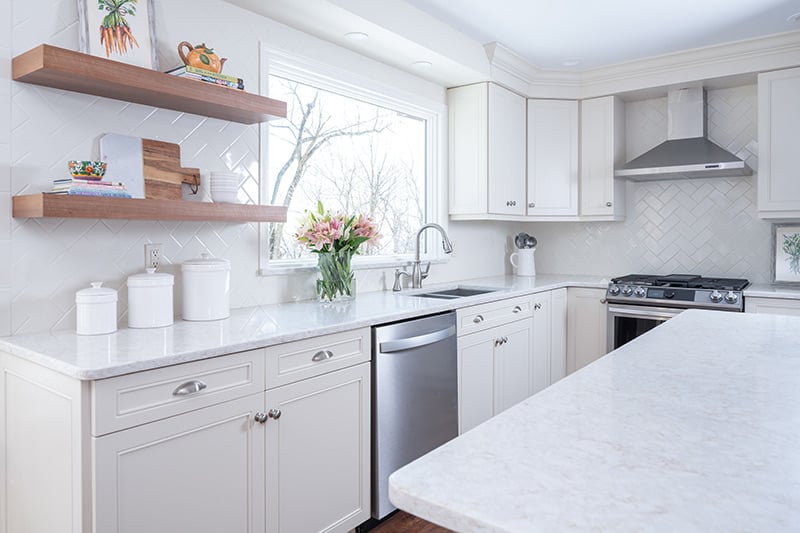 How to make white cabinets stand out?
This step-by-step guide will help you decide when you start designing, planning and decorating your timeless all-white kitchen design.
Use bold design elements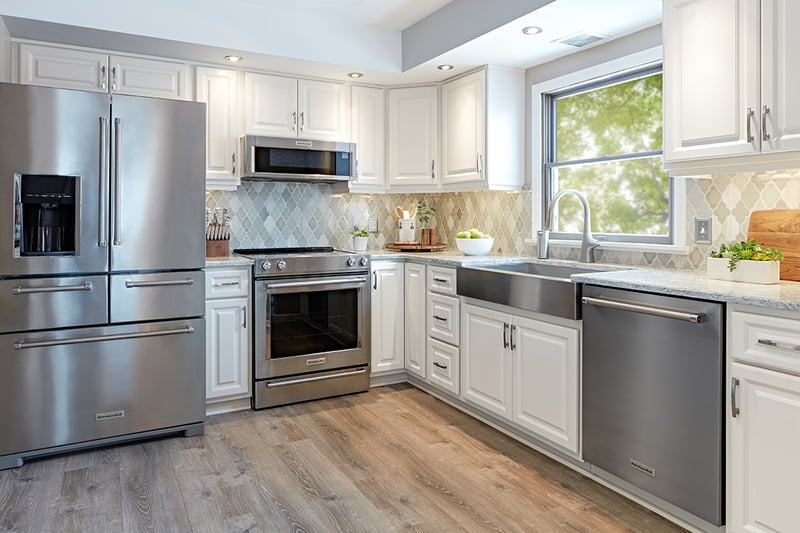 Cabinets, countertops and floors are the main starting points for any kitchen design. Then there are all the little details that make the kitchen project complete.
Look for ways to add visual detail that will add interest to the white background. Examples include:
Stylish open shelving. with natural wood finish
Use of stainless steel instead of white trim
Using a backsplash with an elegant pattern or texture, such as tile or affordable high pressure laminate.
Adding vibrant colors with versatile kitchen decor may change seasonally, such as hanging artwork, vases of fresh flowers, colorful kitchen towels, or potholders.
Your white kitchen means you can add a wide range of fun touches without the risk of overwhelming it.
Don't be afraid to dream big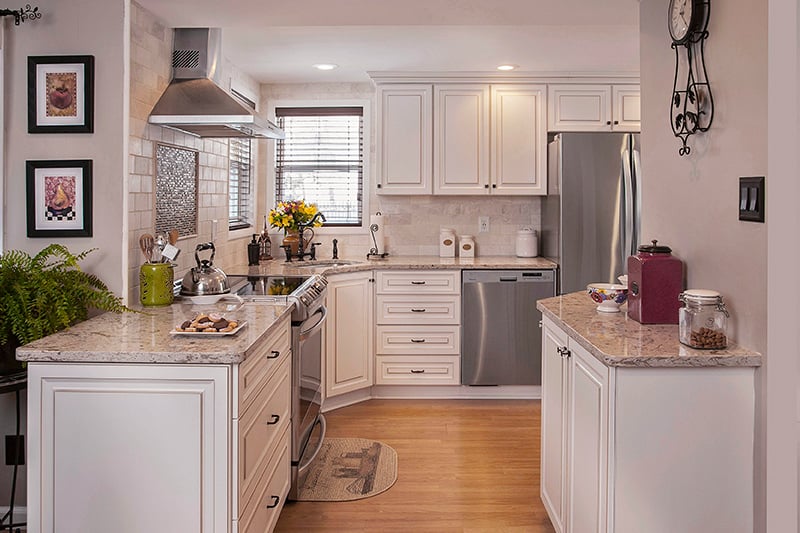 Some people fear that an all-white kitchen will be too bland or cold. If it suits your taste, choose spectacular and warm glazed cabinets this is a smart way to avoid it. First, it eliminates any risk of a washed out or soft solid white wall effect.
In addition, the delicate glaze accentuates the corners of the cabinet, adding depth and dimension. Your kitchen designer can help you make choices that will work with your other features and finishes.
Contrasting island adds balance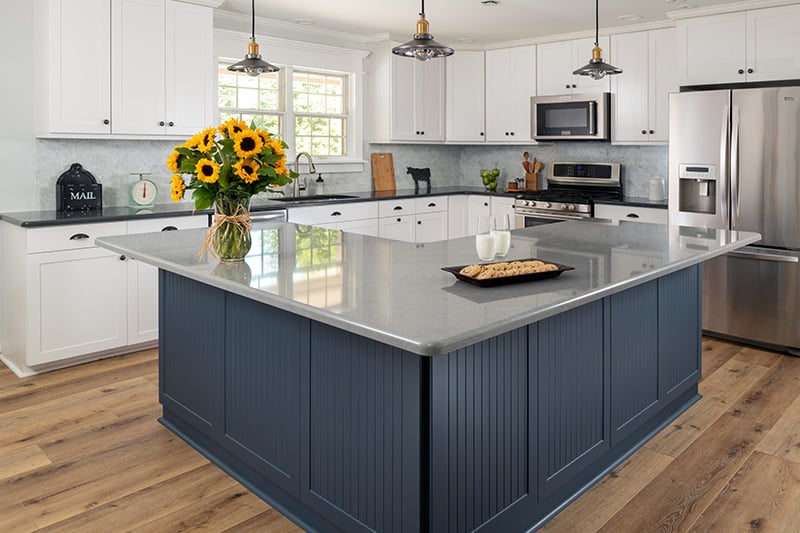 There are several benefits to choosing a contrasting color for a kitchen island. First, this perfect compromise with a partner who is not a fan of the all white look. Second, it adds visual interest. And it's a great way to create a bridge between the kitchen and adjacent living spaces in floor plan with open concept.
See also: Which Types of Wood Look Best with Espresso Stain?
Unleash the potential of your kitchen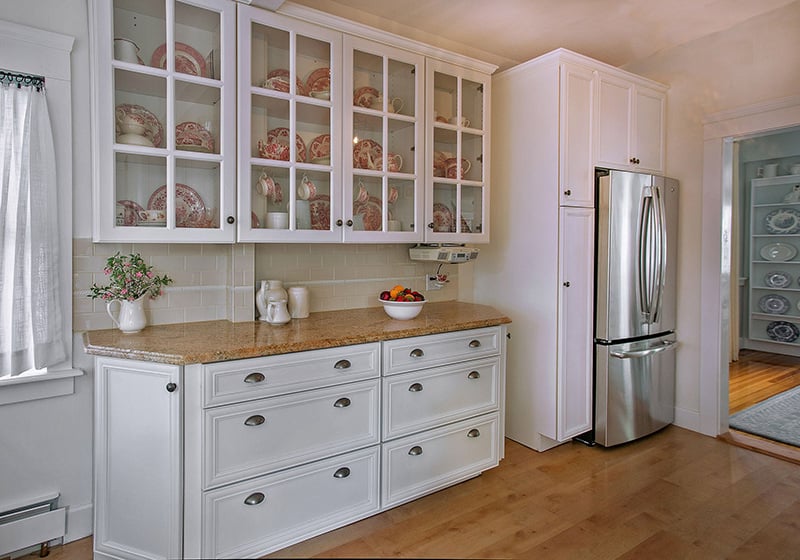 Using cabinets with glass fronts is another way to optimize the design of any kitchen, especially an all-white one. Do you choose high quality glass facades for an entire range of cabinets or limit them to one or two cabinets, transparent doors create a spacious feel, allowing you to display attractive kitchenware, chinaware and glassware.